Testimonials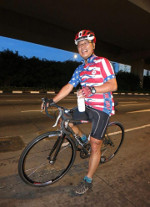 "I started using TGC High Strength, Jump Start, T-MAX in April 2013, when I cycled from Guiyang, China to Singapore over a 5,000km journey across Laos, Thailand, and Malaysia.
TGC High Strength helps to protect my knees joint with glucosamine supplement, Jump Start provides energy reserve for long distance workout, while T-MAX is good for warming up; these have been the repertoire of supplements whenever I jog or cycle.
Excellent and reliable products by LYNK indeed! "
Wee Yin, 6 May 2015
---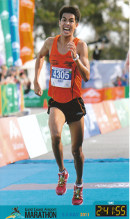 "As a national marathoner that usually runs twice a day everyday, I recognize that my body has to adapt to repeated weight-bearing stress. That is why I need to take proactive steps to maintaining my health. In addition to ensuring structural alignment and sound biomechanics, I apply TGC regularly. I believe TGC minimizes the potential for joint cartilage degeneration. This has contributed to myself being completely injury-free, so I can focus on consistently performing at my best."
Ashley Liew, Singapore Marathon 2012 Local Champion, 23 August 2014
---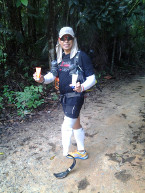 "One of the races that I completed is the prestigious Boston Marathon 2012/2013 where I'm the first Mobility Impaired (MI) athlete in Singapore/Asia to qualified and finish strong. JUMPSTART & TGC creams are very important to me because its help on my performance where it's give me an extra energy on my good leg and no issue on knee cap. Thank you so much Lynk Biotechnologies Pte Ltd for sponsoring me the products. I would like to recommend all athletes to take these products because it's help on your performance.
Md Shariff Abdullah, Singapore's Blade Runner, 27 August 2013
---
"TGC helps with my joint pain! I cannot find a good glucosamine treatment in Myanmar for the pain in my right big toe joint because most glucosamine comes in pills form and I have a weak stomach. And I also do not wish to rely on the pills because the pain is only in one joint out of many joints in my body. With TGC, this is my first time seeing a glucosamine cream with 10% glucosamine. At first, it didn't seem to help much until I was informed about the correct method of application by a Lynk Biotech staff. Thank you, TGC!"
Mr. Kyaw, 45, Myanmar, 11 September 2012
---
"I had to stop running for quite sometime because of knee pain. By chance I came across TGC and decided to give it a try. After 2 weeks of following the recommended application and continuous maintenance, I am now running 2-3 times per week. I run about 40-45 minutes each time. Of course I cannot run as fast and far as before. But 45 minutes 3 times a week is good enough."
Foong C.W., 58, Punggol, 4 August 2012
---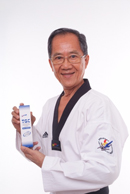 "Although I am 70 years old, I still enjoy practicing the gruelling sport of taekwondo. Lynk Transdermal Glucosamine Cream makes it possible for me to do so. It also makes me feel good knowing that the well-being of my joints are taken care of."
William Lai, 70s, STF Member, 9 May 2012
---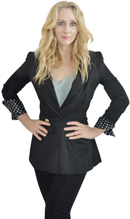 "I tried TGC with Capsaicin on my left knee, where I had bruised the bone badly about two months ago. I was unwisely running my labrador puppy along the curb of Balestier Road, as the sidewalk was temporarily closed due to repaving. I accidentally got my left leg stuck down a drain-hole but my very strong labrador pup kept running, literally dragging me along. The bruise on the left knee-bone was scarily enormous, like a huge protruding bony lump, and incredibly painful. I stopped my daily running as it really hurt my knee, but resumed as I am vain and felt my body gradually getting more and more out of shape. I resolved to just put up with the pain, which I expected to gradually disappear (but not so fast). For the first two weeks after restarting my daily run, my left knee was really sore and tender. However, after about merely four days of using TGC with Capsaicin, the pain has virtually gone. Plus, I can feel my unwanted 'muffin tops' melting away as I am free to run without the deterrent of knee pain."
Michelle Lauridsen, 40s, Australia, 22 February 2012
---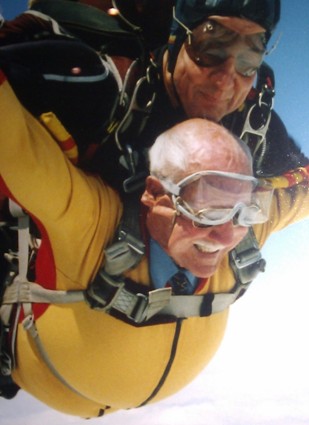 "LYNK Biotech's TGC is continuing to be miraculous in its effects on a couple of my creaky joints. It clearly is one of the few medications I know that do what it claims.
I want to record with you just how marvelous, in fact almost miraculous the treatment with TGC has been for my knees, one of which has run out of cartilage and my shoulder where, with old age, the joint in bone bearing on bone without cartilage discernible.
In relation to my shoulder, treatment with TGC has avoided a shoulder reconstruction operation and at 90 years of age I most certainly am doubly delighted with the effective help that stops that procedure. I have discovered it is absolutely vital for full benefit to use TGC Cream exactly in accordance with the instructions; and of course by following them this precious cream is not wasted. I also tried TGC plus capsaicin in it and I find that the pain killing property is such that a gentle application to a damaged muscle sinew as a pain remover is dramatically good.
I think I can sum up all the foregoing by saying that I am truly well served by this brilliant medication and I have no hesitation in doing another sky dive from 14,000 feet, as I did for my birthday in December (2010), knowing that a jolted knee or shoulder should not be a matter for concern, as I have the remedy on the ground."
G A Lloyd AO OBE MiD, 90, President, SAFESKIES ( Australia ), 16 March 2011
---
"I first used TGC 3 years ago. I was suffering from knee pain when going up and down steps. After using TGC, I can do so without any problem."
Chris Tan, 56, Kallang, 3 March 2012
---
"I used TGC for about 9 months. From severe knee pain and being not able to run, I was able to complete my first marathon after using TGC."
Bert Chow, 52, Singapore, 3 March 2012
---
"Good for knee joint pains. Pain is gone after one week of application!"
Kelvin Lee, 36, Seng Kang, 3 March 2012
---
"I was suffering from knee pain and TGC helped to relief the pain. The pain stopped after using TGC for about 2 weeks. It makes running easier now."
Desmond Tong, 23, Hougang, 3 March 2012
---
"I used TGC yesterday for an all-day 9am to 10pm bike ride demo and thanks to it I can still ride today!"
David, 53, Japan, 2 March 2012
---
"I had sprained my ankle a year ago and was still experiencing pain and swelling at the joint. Extended periods of activity like walking only aggravated the pain. I could not use heels anymore as I would be limping in them after a mere 5 minutes.

A few weeks ago, I decided to try a sample of TGC cream on my ankle and was really surprised with the results the next day. The swelling at my ankle, which had become a norm for me, had reduced significantly and so had the pain when I flexed my ankle. Encouraged by this, I continued using the cream daily and by the end of the week, I could use my heels again without the pain! I am also able to go on long walks and even jog without having to worry about pain and swollen ankles. Will definitely continue to use the cream and recommend it to friends and family with joint pain."
B Nicholas, 37, Sembawang, 30 September 2011
---
"I used TGC when I was in Singapore 3 years ago and I had a problem with my knee. It was very therapeutic and alleviated the problem. I recently experienced a similar problem and remembered TGC. Unfortunately I only had a small amount left. I'm looking forward to receiving and using it again. "
Carole Dell'Aquila, 55, Connecticut (USA), 1 July 2011
---
"I am an active participant of marathons. The loads of workouts would indefinitely put a toll on my knees. At times, my knees would feel the throbbing pain during a long run. I would apply the TGC High Strength cream on my knees for a couple of days and my knees would be good to go again. "
Wen Yuan, 32, Punggol ( Singapore ), 18 June 2010
---
"I suffered from osteoarthritis 4 years ago. The doctor prescribed oral glucosamine but it didn't help. 2 years ago my husband bought a tube of TGC after watching the advertisement on TV. After using TGC, the pain on my knee cap disappeared. Now my husband is using TGC too. "
Ong Kim Gek, 55, Fernvale Lane ( Singapore ), 22 April 2010
---
"I could not bend my knee after falling from my bike one week before a marathon. My Mum who is a regular user of TGC shared the cream with me. Within a week of using TGC, I was able to bend my knee which I am truly grateful for, and I was able to participate in the marathon.
My mum (age 62), who was unable to climb stairs before, can now do so after using TGC. She is happily introducing TGC to our relatives and neighbours.
Thank you Lynk Biotech for having such a wonderful product."
Elaine Tee, 31, Jurong West (Singapore), 3 March 2010
---
"I would like to share testimonial with you. My father, who is 62, has been suffering from knee pain, especially after walking for a long distance, for more than 5 years. When I was studying in Singapore, I knew about TGC from TV advertisement and then bought 4 tubes of TGC for him. At the beginning, I just wanted him to try and to be frank, I did not think that the cream could relieve his pain. But TGC did relieve my Father's joint pain after he used it for one or two months. It has been 3 years and my Father is still using TGC. He feels that TGC enables his knee joints to move smoothly and properly. He can jog, do morning exercise and climb small mountains. My family trusts TGC."
Zhang H.L., 33, Shanghai (China), 25 November 2009
---
"Thank you TGC! I am a housewife and 8 years ago my knees became very swollen. I tried so many methods, creams and supplements and was even advised to go for knee replacement surgery by the doctor. I didn't want to undergo surgery as it will only last for 10 years, so I was recommended TGC. After using TGC, the pain was gone and I could even lift up my legs! Now, I can walk briskly and even run after the bus! I will recommend TGC to my family and friends."
Mdm Tan M.C., 63, Ang Mo Kio (Singapore), 18 September 2009
---
"I live a very active lifestyle and I go to the gym regularly. I started suffering from osteoarthritis 9 years ago which made me unable to squat. The doctor prescribed oral glucosamine but it didn't help me and I was still unable to squat. I had to live with this problem as I did not wish to have an operation on my knee. 2 years ago, a church sister who had also suffered from osteoarthritis recommended TGC to me. After using TGC daily for 6 months, I finally could squat without a problem. Thank you TGC!"
Gan G.H., 67, Bedok (Singapore), 12 July 2009
---
"I was suffering from hip osteoarthritis and my doctor recommended hip replacement. However, I was unwilling to undergo surgery. I saw the TGC ad and decided to try the product. After applying TGC every day for 6 months, the pain is now greatly reduced and there is no further deterioration of my condition. I will continue to use TGC diligently to maintain my condition."
Mdm Chin, 54, Tampines (Singapore), 12 July 2009
---
"I had great difficulty bending my left knee after waking up on Good Friday and was referred to a specialist in NUH who diagnosed my condition as thinning of knee cap (left knee). I was advised to take glucosamine sulphate to grow the cartilage as well as physiotherapy to move the knee cap to the correct position (a bit tilted to inner thigh).

My friend recommended TGC Transdermal Glucosamine cream + capsaicin and after applying for about a week (twice daily) since 17 Apr, conditions improved tremendously.

It can't be due to the consumption of the glucosamine pill as the specialist says it will take 4-6 weeks to see result. But I was not feeling the sharp pain just after 1 week (~ 24 Apr) and was able to walk without a limp.

I just went for physiotherapy yesterday and when therapist moved my knee, there was no pain already.

Thanks to TGC. It allows me to resume my normal life so quickly."
Tan LK, 34, Telok Blangah Rise (Singapore), 21 May 09
---
"I have been suffering from lower back pain and joint pain on my elbow for couple of months. Taking pain killers only provide temporary relief. After using TGC Plus Capsaicin for about a week, the pain has subsided incredibly. I will continue using this product."
Mdm Chia, 55, Tech Whye (Singapore), 20 May 09
---
"I am suffering from osteoarthritis and have lost the cartilage from both of my knees. I am not ready for surgery and total joint replacement right now as I am only 50 yrs old. I have been introduced to TGC cream by one of my Singaporean friends. I have been applying TGC on both of my knees twice a day for the last four years. It immediately takes away my pain and I can walk better."
Rina Mathur, 50, California, U.S.A, 15 Jan 2009
---
"I have being playing badminton for many years and was suffering from pain and stiffness in the knee area. I have tried many types of medication and find that TGC Transdermal Glucosamine cream + capsaicin works best for me. I have since being able to enjoy my favourite sport again. Thanks for such a wonderful product."
Philip Lau, 52, Towner Road (Singapore), 11 Jan 2009
---
"My mother (aged 55), who has constant joint pain in her arms and feet, felt a lot better after using TGC. That is why I would like to express my appreciation to Lynk Biotech for producing great products."
Chee Yong, 29, Serangoon (Singapore), 10 Nov 2008
---
"I had a car accident years back; thank God it wasn't a major one. However, due to the impact of the accident, I am suffering joint pain on my neck now. After watching the trishaw man's advertisement, I bought a tube of TGC to try and to my surprise, when I apply on my neck, my neck becomes less painful. Keep it up LYNK."
Benn, 37, Tampines (Singapore), 28 Feb 2008
---
"I must say that your product is effective. I'm currently using the TGC cream and it does relieve the pains and aches in my joints."
N. Shah, 44, Tampines (Singapore), 16 Jan 2008
---
"Being an avid runner, my knee joints take a lot of impact. It wasn't a surprise when I started to feel pain in my knees after each run. I came across TGC from its TV advertisement and decided to try it. Some say it is psychological, but I beg to differ. TGC really does seem to help with my joint pains and make my runs more enjoyable."
D. Cheng, 35, Yishun (Singapore), 13 Dec 2007
---
"I have been suffering from pain and stiffness in my knees, which forced me to stop participating in sports activities. I started using TGC and could feel improvements after 4 weeks. Thanks to TGC, I am happy that I can now return to playing soccer and tennis again."
A. Yeo, 36, Haig Road (Singapore), 12 Nov 2007
---
"I am delighted to report that, since using the Transdermal Glucosamine Cream the incidence of acute back pain has decreased noticeably. Regular usage enabled me to move more freely thereby engaging in more activities which have helped maintain mobility. Unfortunately, in the last few months I have developed problems with one shoulder joint and, even in this short time, the Glucosamine Cream is giving relief."
Gillian Blogg, United Kingdom, 26 Oct 2007
---
"I have had operations on both knees due to osteoarthritis. After two weeks of using Lynk Biotech's TGC twice a day-morning and night- I could feel the difference. There was less pain when walking downstairs and there was also less stiffness. Combined with the right exercise programme, this cream has helped me attain a more active lifestyle."
Former female competitive athlete, 40s, Singapore, 26 Oct 2006
---
"I started having knee pain few years ago and took medicine to control the pain. Last year, my grand-daughter recommended the product TGC High Strength Plus Capsaicin to me. After using it, I can reduce my medicine in-take from every day to just three times a week. I will continue applying TGC on my knee. I am glad to get to know this product. Thank you LYNK!"
Mr.Wong , 79, Malaysia, 16 April 2016
---